Srixon Soft Feel Lady White
The Soft Feel Lady brings all of the success of Srixon's distance technology to a golf ball specifically designed for women. The super-soft Energetic Gradient Growth core enables low to moderate swing speed golfers to generate impressive ball speed while maintaining excellent feel. The "Hit Straight" alignment aid provides a clear line toward the intended target, putting more fun back into your game. These are the WHITE balls - we have another category for pink balls.
If you like this product, you might like to try these...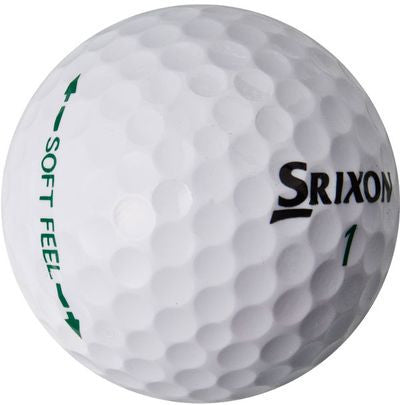 Srixon Soft Feel White
$21.00
The Soft Feel has a resilient core that gets progressively softer toward its center while...
---
Callaway SuperSoft White
$21.95
The softest golf ball made by Callaway to date, the 38 compression SuperSoft golf ball...
---
Srixon Q-Star White
$25.00
The Srixon Q-STAR is a 2 piece ball designed for players who are looking for...
---